i wonder if you know a mod called mutant creeper.....because that creature will be the main idea for making the next version of Bernhard Airship. well lets take a look...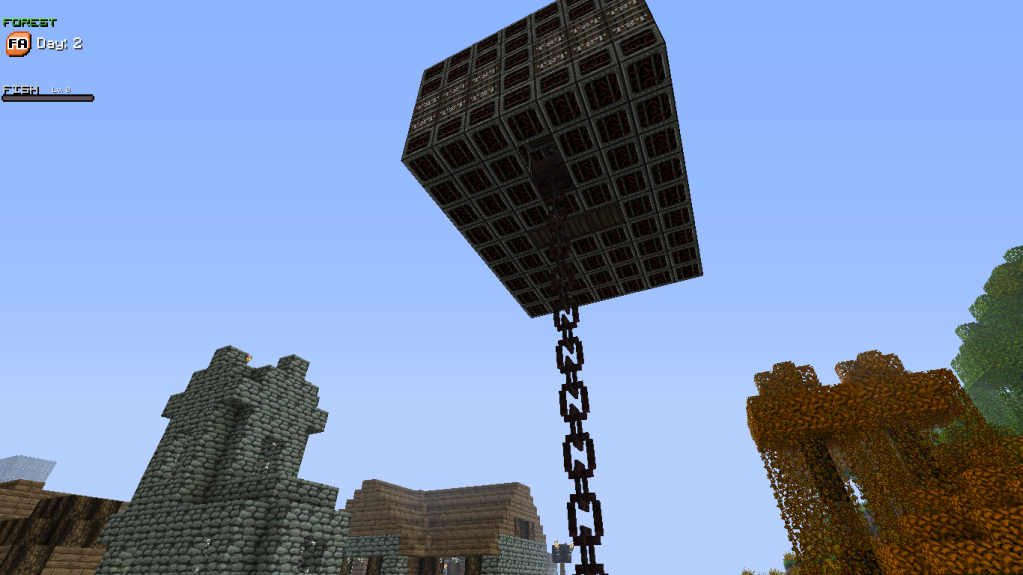 i am sure you'll curious about those TNT on the wall...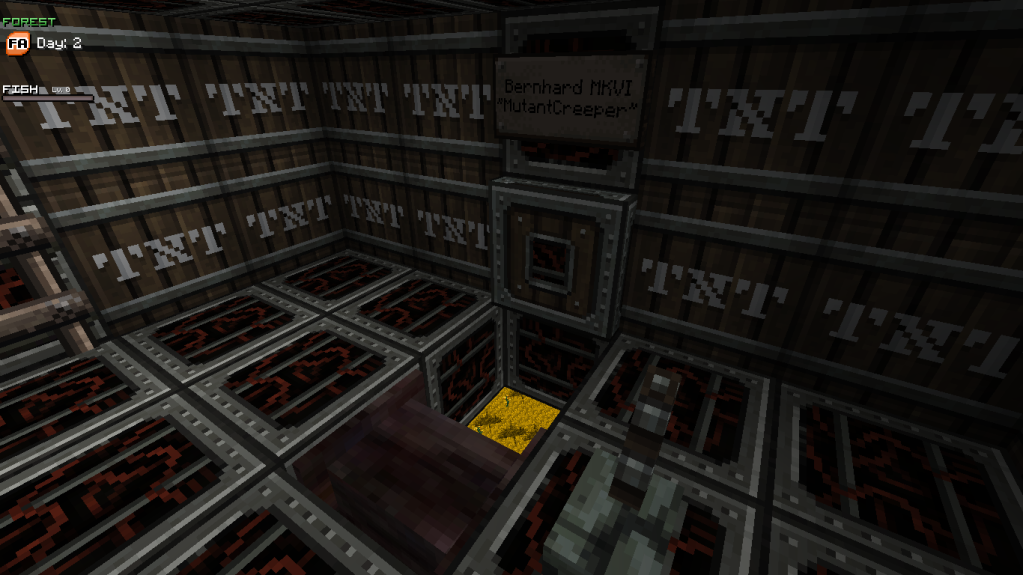 as you expected...this airship are able to Suicide if it necessary :D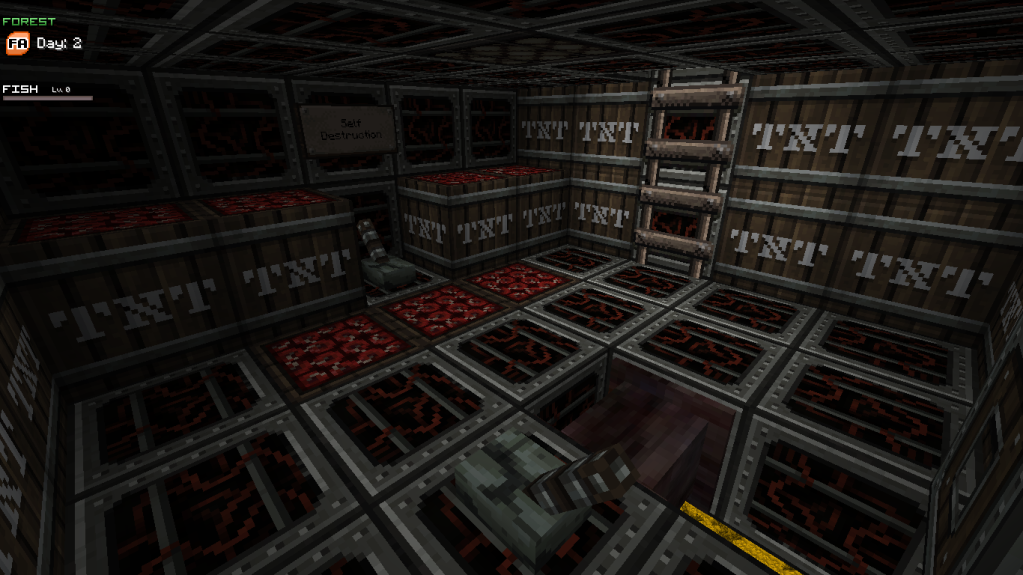 it seems foolish but that is what make this airship into a creeper.
then on the second floor....there is open space navigation deck....
MutantCreeper has the ability to launch 5 mini creeper, and so there is about 5 TNT launcher on the front section of airship.
allright lets launch those TNT...."Fire in the hole"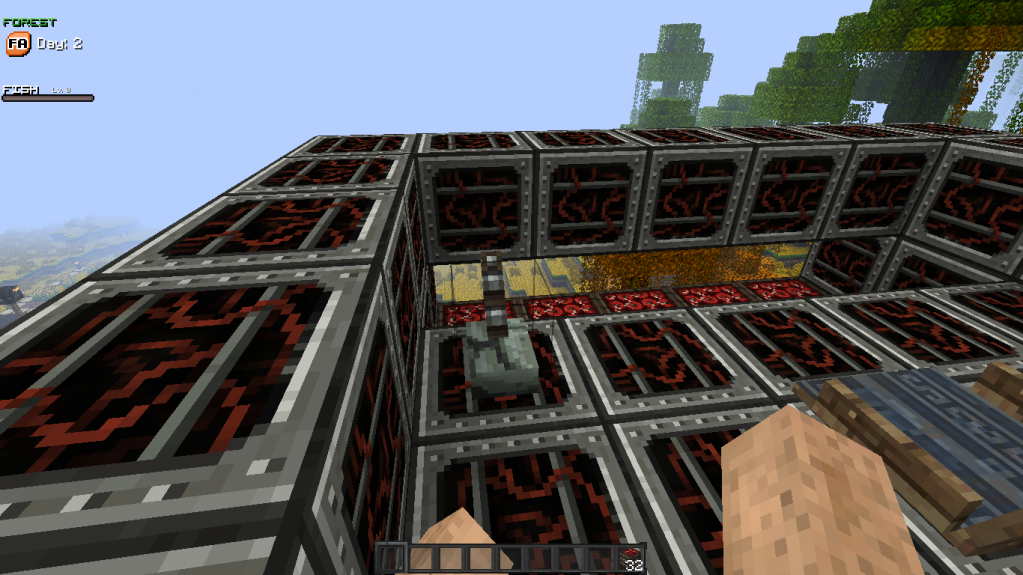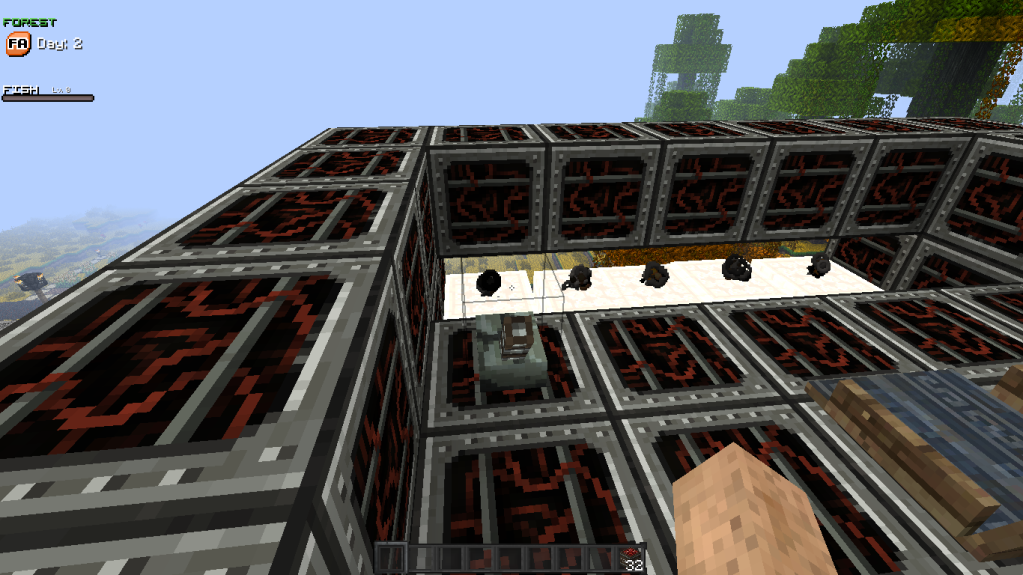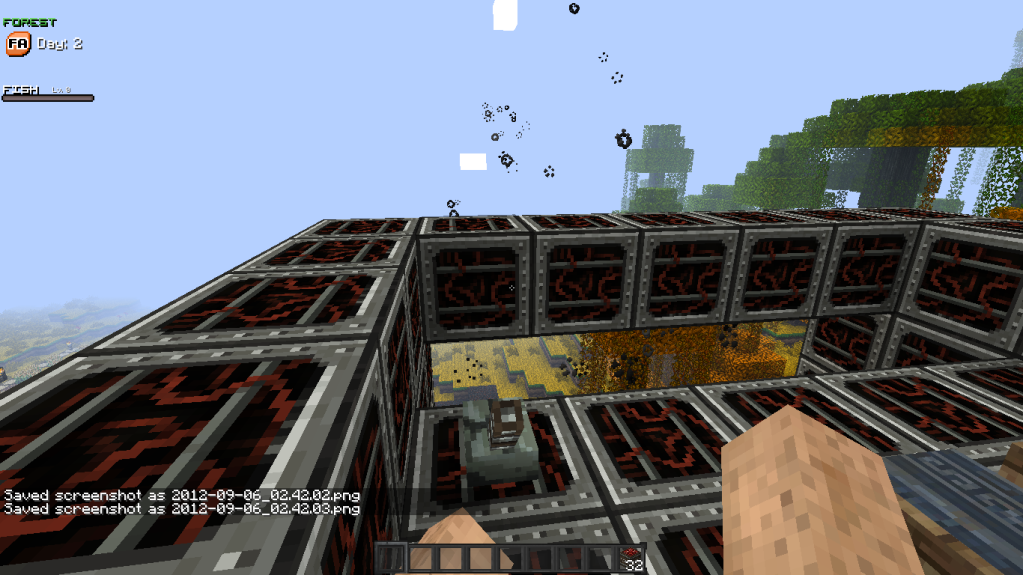 it is far enough.....and it's crazy....this is an airship designed for massive destruction....but there still an ability left that you might forget... here we go....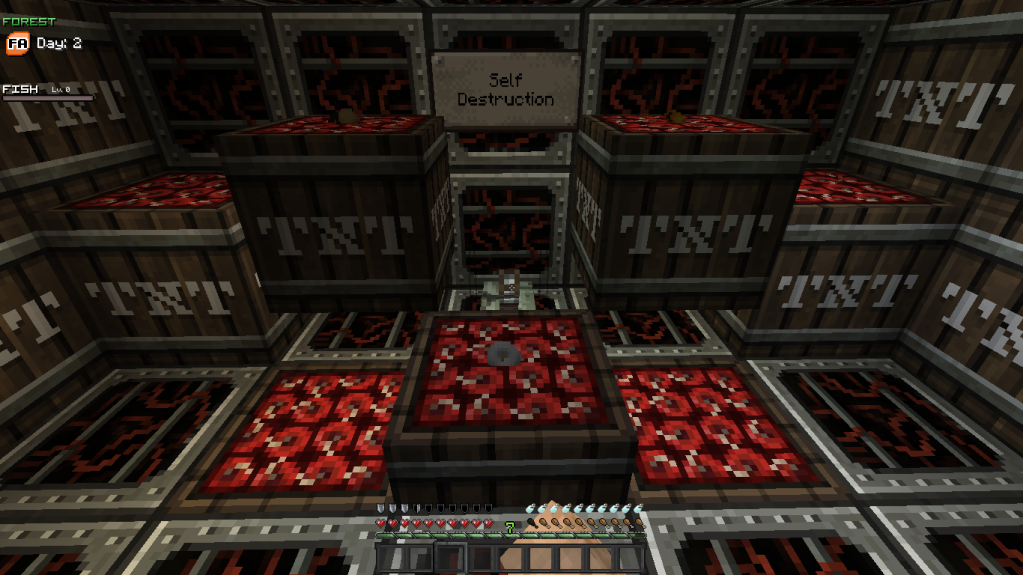 haahahhahahahhahahahhahahah :D