Bernhard MKVII "Gatling Skeleton"
Specification
Crew : it need only just 1 Person to Unleash Hell
Size : 8 x 9 Block
Arms : 3 Dispenser
Special Technology :
Rapid Pulse Generator
Ammunition : Arrow, Firecharge,
CannonBall
Reliability : Fine
Creation Difficulties : Normal
Threat Rating : 4.5 out of 5
Bernhard MKVII "Gatling Skeleton" Exclusive Review
this time i use more advance technology such as rapid pulse generator that i research before to improve the Indonesian pride Bernhard series :D....then i got this new idea from FatherToast Special Mobs mod....there is a skeleton that has the ability to shoot rapidly....the name is Gatling Skeleton.....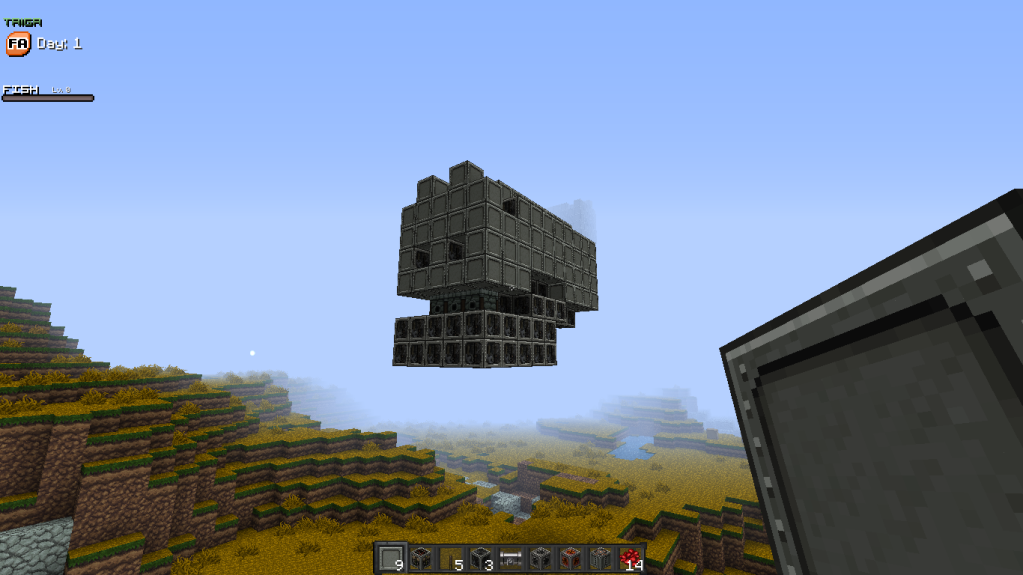 The "Gatling Skeleton" is able to conceal his weapon and close his eyes just like Bernhard MKIV "Enderghast"
and here is the deck interior
here you can see it just like skeleton head from the side view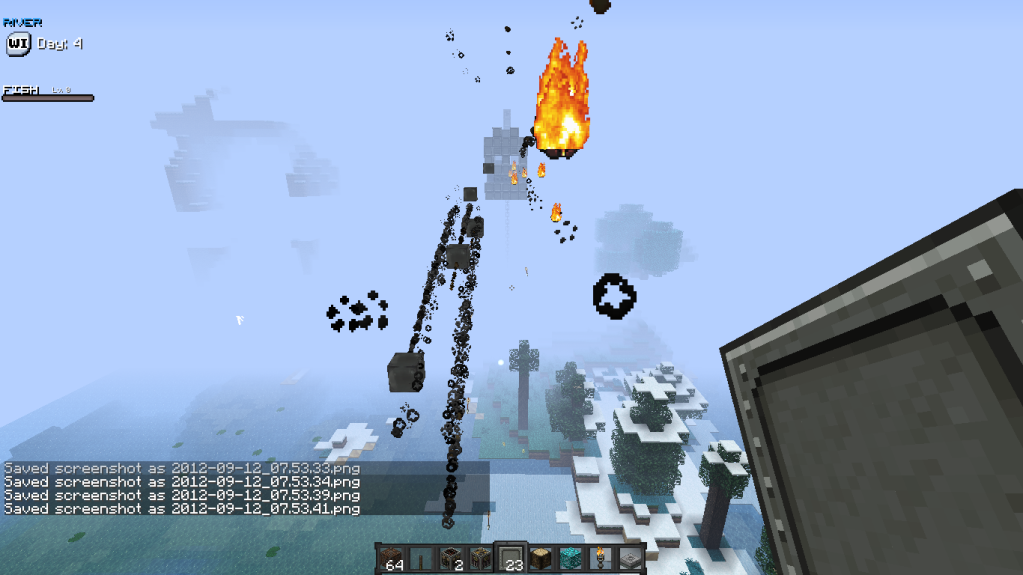 there is cannonball on the left, Arrow in the middle, and Firecharge on the right side...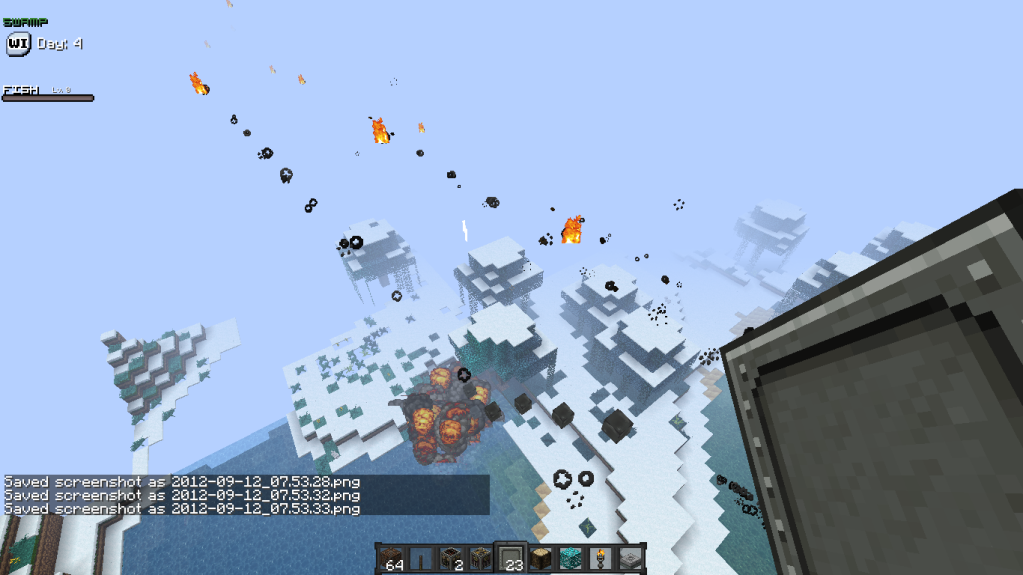 the cannonball has the middle attack range....it is more farther than arrow....while the firecharge has the most farthest distance. Arrows has just low range and low damage....but this ammunition is the true identity of skeleton.
Here is a short video
Incoming!!!